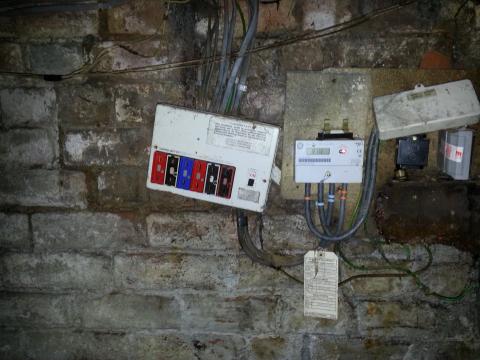 Your home electrics should run like a well oiled machine, however with years of daily usage without even as much as a look over, how do you know they're still keeping you safe?
It is always good to find a potential problem before it becomes a serious (and costly) issue. The good news about an EICR is that they're not annual commitments so there is no added cost commitment year on year. Having an EICR done can pay dividends. At the very least you will know that your home electrics are safe, in the worst case you will have prevented you or people you care about experiencing an electrical shock, injury or worse.
How often should an EICR be carried out?
This depends on a variety of factors. Generally, an EICR should be carried out once every 10 years for home owners and once every 5 years or with every change of tenancy for tenants. The landlord should arrange to have an EICR carried out on your behalf if you rent your home.
If you suspect any damage has been caused at any time in your home by DIY electrical work, faulty appliances, cheap chargers, counterfeit electrical products or even by flooding then an EICR is also a great idea.
Guessing what might be wrong with your home electrics is never a good idea. It can cost you more over the longer term and you might even have electrical work carried out that is not necessary.
As electricians in East Nottingham, we carry out EICR's in homes on behalf of both home owners and landlords. Our thorough attitude to your EICR will ensure that the results are accurate and you will clearly understand them by the end of our visit.
How long should an EICR take?
As always, I recommend obtaining three quotes before proceeding with an EICR. It is important to note that only a qualified and registered electrician can carry out an EICR.
The time taken to carry out an EICR does vary between electricians, but as a general rule, you should allow 3-4 hours for the average sized property for the electrician to complete the checks. Avoid electricians who can complete it in what seems like a quick time. These are termed in the industry as 'drive by EICR's' and are rarely completed accurately. Electricians who carry out these types of EICR's are often expected to complete an EICR in a set time which can lead to corners being cut.
What does the result of an EICR mean?
Once the report has been completed, you will receive a copy. The electrician will grade the property as either satisfactory or unsatisfactory. If you receive a satisfactory result then this is great news as your home electrics are safe and in line with the latest electrical regulations. You do not need to take any further action.
If you receive an unsatisfactory result there is no need to panic necessarily. An unsatisfactory result could simply mean some recommendations that will bring your property up to date with the latest in electrical safety. In many cases, there is no obligation to have the work carried out, and your electrics on the whole will continue to run safely as long as you don't carry out any alterations. If you decide not to proceed with the recommendations, the electrician may recommend that an EICR is completed more often just to ensure that no deterioration takes place.
In the case of a dangerous electrical problem, it would be very rare for an electrician to 'condemn' your electrics, and the recommendation from the electrician would be to have the work done to protect the electrical safety of your household. Of course, dangerous electrics can cause electrical injury and house fire, so the aim of an EICR is to prevent these things occurring. However you are not under any obligation to use the same electrician to carry out the required electrical works and you could obtain quotations for the required work before proceeding. Never feel pressurised to use the services of an electrician, there is always time to obtain quotations.
Here at Stator Electrical Solutions, we always supply a list of recommendations and explain to you what is required so you are clear about what the next step is.
I work across towns and villages in East Nottingham. This week alone I am carrying out an EICR for householders in Arnold and Carlton. However I work across all areas of Nottingham carrying out all types of electrical work in homes and businesses.
Keep your home and loved ones safe and consider an EICR if you haven't had one done in recent years, it will be money well spent.