Switch yourself on to switching off in Nottingham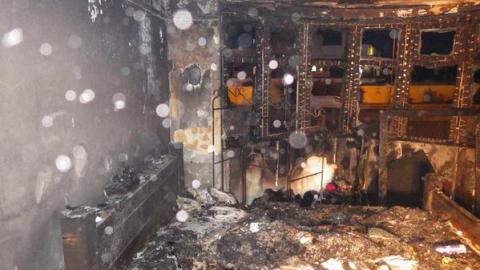 Once again, careless use of small electrical appliances are again in the news after a hair dryer set alight causing a family home to be gutted.
As electricians in East Nottingham myself and my expert team of electricians see careless use of electrical appliances almost every day. One of the main problems is forgetfulness and lack of time. It is too easy to leave items such as hair dryers and straighteners plugged in and think about this.....as you're reading this blog, how many electrical items in your home have you left switched on this morning?!
Convenience can kill!
Although many electrical appliances have a standby option, it is still a fire hazard to leave any electrical appliance switched on when not in use. Poor storage location or appliance fault can cause electrical injury or serious electrical damage. Local fire services always recommend switching off electrical items such as TV's completely before going to bed.
How many times have you left a small electrical appliance such as a hair dryer switched off but plugged in? You probably wouldn't think anything of doing this, however this can also be a dangerous move to make.
The danger of leaving an electrical appliance plugged in and switched on
An electrical appliance is never fully safe until it is switched off and unplugged. It sounds a bit ironic seeing as the appliance is completely useless without being switched on and plugged in! However like with any electrical item, small electrical items should not be left plugged in whilst unattended.
Only last week, a family home was gutted in North London after a hair dryer was left switched on. The fire started when the householder was in the home and was alerted to the fire by passers by. The hair dryer had been left switched on and in the 'on' position. Whilst the hair dryer had been in use, the electricity credit meter had run out. The meter was later on re-credited which re-activated the hair dryer. The hair dryer then caught fire in the bedroom where it had been left.
This is an accident which easily happens. If you have a pre-payment electricity meter, you need to take extra care to ensure this situation doesn't happen to you.
Luckily the occupant was alerted to the fire but imagine if they weren't. Not everyone will be at home, not everyone will be alerted to the fire. So how can you ensure that if a fire does occur, you won't become a victim. London fire brigade reported that people did attempt to tackle the blaze caused by the hair dryer, but were beaten back by heat and smoke. If there is a fire in your home, always get out and call 999. It is safer to leave fire to the professionals.
Avoiding an electrical fire in your home
Not all fire can be avoided, fire can start in your home for all types of reasons. Prevention is better than cure – doing everything you can to protect yourself against house fire could avoid injury and could even save your life.
Fitting a fire alarm in your property will give you early warning of a fire and will allow you to leave your property safely. Unfortunately no fire alarm was present in the scenario above. An an East Nottingham electrical contractors, my team of domestic fire alarms specialists can fit mains powered fire alarms in your home for ultimate reliability, however battery fire alarms can also be fitted.
A fire alarm should be situated on every level in your home and should be tested every week to ensure they work as intended.
Turn off electrical appliances when not in use
All electrical appliances should ideally be turned off when not in use. This is particularly relevant for appliances that produce heat when in use such as hair dryers, straighteners and irons etc. This is because the heat produced by them is likely to cause fire if left unattended. Remember to the plug out from the socket after switching off.
Taking a few simple precautions can save a serious house fire. House fire can cause death, smoke inhalation and cause expensive damage to your electrical fittings.
Acting now rather than wait for a fire to occur is the best thing you can do to avoid the horror that is in the picture – where a house was gutted over a hair dryer.