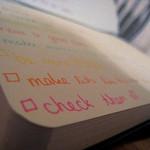 If you have yet to decide upon a reasonable New Years Resolution or you have already broken yours – start afresh today and make a New Years Resolution that could save your life!
If you are already fed up of seeing the usual dieting and keep fit adverts on the television, why not opt for a more useful resolution that could not only save the life of you and those closest to you, but one which could help other people in the process. Make electrical safety your resolution for 2015 – it's low cost and you can use your knowledge to help others in the process – doesn't that make you feel good and charged onwards?!
Where to start
Your starting point will be largely dependant on your attitude to electrical safety already. If you are already mindful of the dangers of electricity than you are already in a great position!
For many people though, electricity is taken for granted. It is only when something goes wrong that the true dangers are revealed. From death by electrocution to the lights going off without reason, there is a whole multitude of ways that electricity can become dangerous. Equally there are a whole multitude of ways to prevent electrical shock or fire in your home.
Getting the basics right
Knowing how safe your electrics are to begin with in your home is an essential if you are to stay electrically safe in 2015. It doesn't matter how much you practice safe electrical usage if the wiring in your home is dangerous.
The only way of determining your wiring is safe is by having an electrical installation condition report (EICR) carried out by a qualified and registered electrician. If you own your home, an EICR is recommended once every 10 years, if you rent your home, an EICR is recommended once every 5 years or with every change of tenancy.
The report from the EICR will recommend any electrical works that need to be carried out in your home to bring it in line with the latest electrical safety regulations.
Using electricity safely in your home
Once you know your electrics are safe, it is important to keep them that way and not take risks with electricity when using it. Many people take dangerous risks without realising, so it is important to take note of these basics when using electricity:
Don't tamper or make changes to your electrics yourself
It doesn't matter how small or large the electric job is, it is better to leave it to a qualified and registered electrician. DIY electrical jobs cost UK households increasing amounts of money to put right every year.
Be careful with extension leads
The overloading of extension leads leads to increasing numbers of UK house fires every year. Electrical fire is the biggest cause of house fire currently and overloaded extension leads contribute to this scary statistic. From fires starting inside walls from overloaded sockets to the cable of extension leads physically melting due to being overloaded, extension leads can be a dangerous problem in your home. Always make sure you check the rating on your extension lead before plugging appliances in.
Remember to switch appliances off when not in use and never leave them unattended. It may seem obvious but as an electrician in Nottingham and Mansfield, I find portable heaters left switched on and unattended every day, hair straighteners accidentally left on and dangerous appliances being used. I have lost count of the number of times I have seen dangerous electrical appliances bring used in rental homes that have been left by previous tenants – electric knives, slow cookers, old televisions, the list goes on.
Never install electrical items like showers yourself
Always have electrical items like showers and hard wired smoke alarms installed by a qualified and registered electrician. If you make a mistake, it can lead to electrical injury or worst case death. Cable can melt if it's the wrong size, extractor fans and lighting in bathrooms are amongst the most dangerous of electrical items in your home so never compromise your electrical safety by installing them yourself.
Consider getting RCD protection
Of course electrical mistakes can and do happen – we're only human after all! I always recommend RCD protection for your home if you don't have any currently. Most modern fuse boards will have RCD protection, however if yours is an older style, you probably don't have RCD protection. An RCD protects you against electrical shock or injury before you are aware there is even a problem.
RCD protection comes in many forms, so you don't have to go to the expense of a consumer unit upgrade to get RCD protection in your home. RCD protection can come in the form of sockets and plugs. RCD sockets will need to be installed by a qualified and registered electrician and plugs can be purchased at low cost on the High Street. As a minimum I suggest using an RCD plug when working outside as there are additional risks outside such as damp, and cable damage likelihood.
Will you make electrical safety your 2015 resolution?
By pledging to make electrical safety your New Years Resolution, you will help increase awareness of electrical safety. The more people that electrical safety seriously, the safer UK households will become!