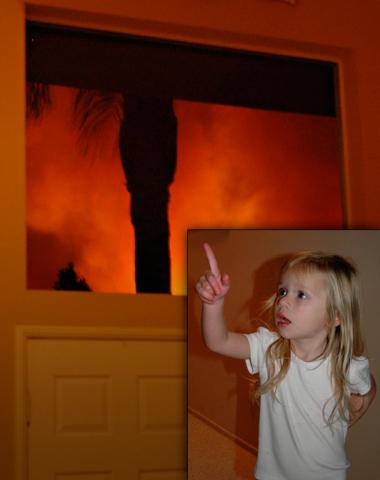 Child Safety week places the safety of children firmly at the heart of a whole week of campaigning from the 1st-7th June 2015.
Everyone who has children or who works with them, will know there are a huge array of dangers that can cause serious harm or even death. Its not just young children who are at risk, older children and teenagers are just as likely to suffer an accident or consume a potentially harmful substance against their knowledge.
What kind of issues does child safety week campaign for?
There are of course countless numbers of issues to consider around children as most accidents occur at the busiest times when dangerous items are accidentally left lying around or switched on. Other dangers can be present without your knowledge – three quarters of parents report that they learn something new during child safety week.
From harmful BPA found in plastics to looking out for products containing Bitrex, the bitterest substance ever discovered, child safety week is committed to preventing accidents occurring in the home that could be easily prevented.
Making just one electrical change could save a child's life
Many electrical accidents happen as a result of not thinking or an old habit. Take hair straighteners for example, burns from hair straighteners have doubled in recent years and now account for one in ten burns.
Hair straighteners can reach the same temperature as an iron, yet such little care is taken over using them safely. Only last week I was carrying out a fusebox upgrade. As an electrician in Nottingham, I naturally take a look round the property I am working in and spotted a pair of hair straighteners that had been left plugged in in a child's bedroom. The straighteners had been placed on the step of the bunk bed. There were several hazards here:
The straighteners could have been easily switched on by a child resulting in serious burns.

The outstretched cord on the straighteners was a tripping hazard.

The steps to the bunk bed were obstructed which could present both a burning and tripping hazard.
It takes seconds to put hair straighteners away after use. Leaving them within the reach of children risks a lifetime of injury. Children's skin is 15 times thinner than adults skin, and burning is a serious issue that nearly always requires hospital treatment. Straighteners can still remain hot enough to cause a serious burn 40 minutes after being switched off. Six toddlers are admitted to hospital every day as a result of burns.
Other electrical considerations
As an local electrician in Nottingham, who is passionate about electrical safety, I highly recommend that this week, you think about the electrical safety of the children in your house. It is so easy to accept things as dangerous and risk an accident happening day in and day out. Here are some essential electrical safety guidelines that are designed to keep children safe in the home:
Keep cords out of reach of children. Children like to grab cords and could easily pull on a kettle or iron whilst in use.

Never leave appliances like hair dryers, straighteners, irons etc within reach of children

Never allow children to play with electric appliances.

Dispose of old appliances properly. Do not leave them lying around as they could cause burns and fires.
What is the risk of electric shock?
There is no need to find an electrician in Nottingham to make your home electrically safer. The good news is the risk of actual electric shock is very little. It is the risk of the electrical appliances themselves that are the main risk.
Finally, to better protect against electric shock caused by appliances and to reduce the chance of fire in your home, ensure that electrical appliances provided by your landlord (if you rent your home) have been PAT tested and minimise the use of extension leads.
Electrical safety is peace of mind – accidents can be prevented.