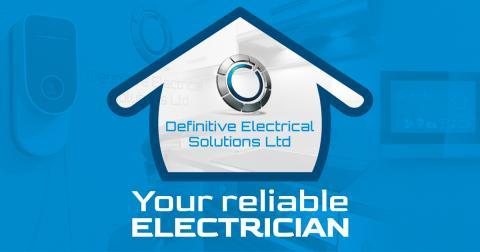 As the name suggests a domestic electrician is an electrician who specialises in electrical wiring and connections in a residential setting. This covers an incredibly broad range of electrical requirements so anything from a full house rewire, new socket or even outdoor electrics will require the assistance of a domestic electrician.
Domestic electricians must be capable of running lines through the walls, attics, or under a house during construction. It is also important for a domestic electrician to understand different kinds of wires that may be used, this is because different appliances require different wire sizes to function correctly. If the wrong wire is used, it could result in overloaded circuits, malfunctioning appliances, or in a worst-case scenario could even cause a fire.
Every home is connected to a power source meaning at some point in time you are likely to need the services of a domestic electrician.
Our lives depend heavily on our electrical systems being in complete working order. From the freezer to the Wi-fi, we depend on our electrics to be safe and reliable and in the event that something does fail we endeavour to find the quickest solution to the problem by getting in touch with a domestic electrician.
Domestic electricians are often in demand for upgrading wiring and fuse boards in older homes. Houses built before the existence of computers or washing machines are not always wired to handle a lot of electricity being used at once meaning they often need to be upgraded to enable a higher wattage of power to be used without overloading the circuit.
Domestic electricians are limited to installing single phase cables unlike commercial electricians who can install a variety of cables up to 3 phases in all sectors.
Many domestic electricians qualify and go on to work on a self-employed basis or set up their own companies. Whist there are pros and cons to both many prefer to be their own boss and not only choose the hours they work but also take control of their work and pride themselves on the service they can provide their customers building up their own reputation.
Training to be a domestic electrician is often the fastest route to working within the industry giving the individual the skills they need to work in a firm or become self-employed. Mature career changers often choose to follow a domestic training route as it has more on offer immediately and enables the individual to get into paid work quicker.
Once fully trained and qualified as a domestic installer there are opportunities available to up skill to offer commercial skills and the training can be completed around paid work.