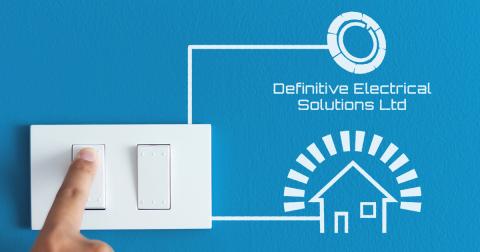 A power outage in your home can happen without warning and often at the most inconvenient times.  Just as you're relaxing for the evening, about to make a cuppa and watch your favourite TV show, your world is plunged into darkness.  Sometimes the only "up" side is having to polish off all the ice cream in the freezer before it melts!
But what should you do if this happens (in addition to the ice cream eating)?
The first step is really to diagnose the problem.  Have a look outside your window to look at the street lights or check with your neighbours to see if they too have lost power.  If so, this could be a network issue and the best thing to do is to call your electricity supplier who should be able to tell you what's going on.
If your neighbours are unaffected, however, there could be a problem with your fuse box/consumer unit.  Check it to see if any trip switches have gone off.  If they have, try switching them back on again as this could rectify the problem.
If the power doesn't come back on again or it keeps tripping, then is the time to give a professional certified electrician a call.
Call us here at Definitive on 0115 647 0093 and we will get to you as quickly as possible.  We know that these things can happen suddenly without us having the luxury to have booked an appointment several weeks in advance.  We will always put the customer first so please don't hesitate to call, whatever time night or day.
When our qualified and registered electricians arrive at your home, we will evaluate the situation, diagnose the issue and give you an explanation of what needs to be done and an estimate of cost.  We operate a clear and transparent pricing policy so no cost should ever come as a surprise and every customer should know what they are going to pay before they commit to anything.
We will work without delay to make sure you can have that cup of tea and catch up with your favourite TV show as soon as we possibly can.  Don't think twice, give us a call and we will start on rectifying the issue right away.