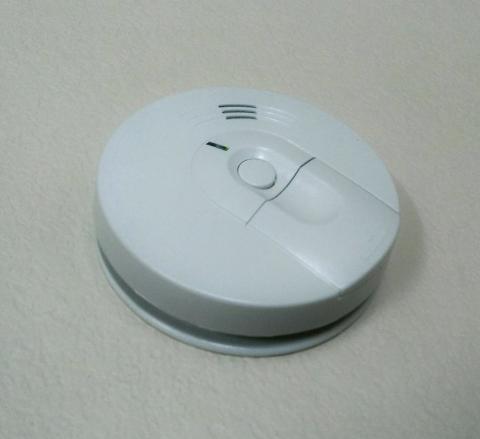 Smoke Alarms save lives. This is a fact!  No matter where you are – at home or in the workplace, their importance cannot be valued highly enough.
In the home, most fires start accidentally – and can have devastating effects.  Fire Detection Systems (in other words, Smoke and Heat alarms) provide early warning, and crucial time to escape.
Smoke alarms detect smoke – it is a good idea to fit them in all rooms, hallways and landings where a fire might start. But in smoky or steamy rooms like your kitchen or bathroom, a heat alarm is more suitable. These alarms go off when the room reaches a certain temperature. They are both relatively easy to fit, affordable and very little disruption to you and your home when they are being installed. -  especially when you consider their importance.
If you are responsible for a property, fire alarms are one of the best ways to keep people safe, and are a vital part of your prevention and detection strategy.  This includes almost all buildings, places and structures other than individual private homes.  Property manager's responsibilities include shared areas in houses in multiple occupation (HMOs), blocks of flats and maisonettes.
In fact, if you rent your home or are a landlord, property owners are required by law to make sure premises reach required standards of fire safety.
Current UK fire alarm regulations state that all business premises must have 'an appropriate fire detection system'. That means that if there's a fire, there needs to be a way for that fire to be easily detected and for occupants to be warned easily. The best way for you to know what's right for your property is to get advice from an accredited smoke alarm installer in Nottingham and Derby expert like Definitive Electrical.