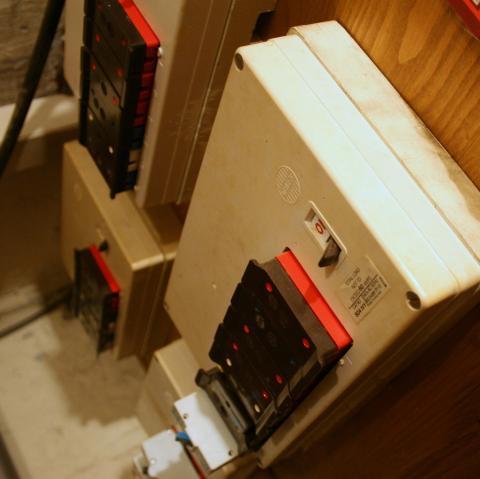 A Fuse Box (also called a consumer unit) is designed to distribute electricity around a building and protect electrical circuits from surges in current by breaking the circuit if and when a surge occurs.  Therefore, having an up to date one is an essential part of making sure your electrics are safe and up to standard.
It is surprising how many households still have old fuse boxes which are not in line with current regulations.  This could put your family or any tenants in unnecessary danger.
In 2008, the electrical wiring standards and regulations changed to mean all circuits required an RCD (Residual Circuit Device).  Modern consumer units contain RCDs and mini circuit breakers (MCBs) rather than fuses. They are much more sensitive to changes in current than their older counterparts and can break an electrical circuit much more quickly. This means that they significantly reduce the risk of electric shocks or fires.  
Every year in the UK about 70 people die and 1.2 million are injured in electrical accidents at home. The good news is that many injuries and deaths could be prevented by having RCD protection by getting one installed in your consumer unit.
When should you upgrade?  In an ideal world everyone would upgrade their consumer unit as soon as a newer, safer version becomes available. More realistically however good times to upgrade are when buying or selling a house, or when carrying out electrical works within the property – many electrical jobs will require a fuse-board upgrade, for example a new kitchen or bathroom.
So, if you have flickering lights, sockets that don't work or fuses that are tripping regularly, or you just want to make sure your electrics are in tip top condition, call me today about upgrading your fuse box.  I'll make sure your home is protected for you and your family, and that your appliances are meeting the latest regulations.