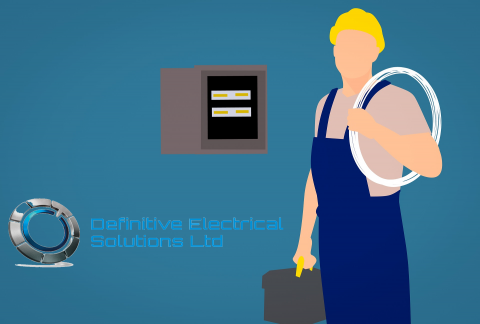 On the list of "Things To Do" when you move into your new home, "find an electrician in Nottingham" is probably not in the top ten. Most people don't think of looking for an electrician until something goes wrong. 
But trying to find a reputable electrician once an electrical problem arises will leave you feeling – and forgive the pun – totally powerless and in the dark.  By then, it's too late to do your research.  You'll be reliant on other people's recommendation – and who knows if that's reliable or not?
Research by Electrical Safety First (ESF) shows that a third of us have hired an electrician based on word of mouth recommendation alone.  Revealingly, a quarter of homes in the UK have had electrical work carried out by unqualified electricians. 
The research strongly suggests that while 'word of mouth' may be a great way for an electrician to get more work, it's not the most reliable of research methods for unsuspecting homeowners.
It's understandable:  somebody you know and trust has had a good experience and is eager to help you find help.  But does your friend know about electrical trading standards? 
Word of mouth is no guarantee that the electrical work will be carried out properly and according to safety standards. 
Here's what you need to ask an electrician you've been recommended:
"May I see your paperwork?" is a perfectly reasonable request.  You're just asking to see their qualifications in black and white.  If they're not able to show you or they seem resistant, this could be a warning sign. 

"Which Government scheme are you registered with?" is another pertinent one.  If it's met with a blank look, a stream of ums and errs or a snippy retort, best to look elsewhere.  Every electrician should be registered.  It means that you're better protected if something goes wrong, so put yourself and your family's safety first and just ask. 

"Do you have your public liability insurance certificate?"  If the answer is 'no', then it's not your fault that this electrician has missed out on your work.  How will you know that you're covered if there's no proof of business insurance?  As a rule, an electrician should have insurance cover of at least £2 million.
Those are good starter questions for your electrician but remember that the more effort you put into your research, the better your results will be.  Always get a minimum of three quotations – and never rely entirely on your well-meaning friend's advice.
You need to do your research now – before a crisis hits.  Don't wait until your electricity goes off on a cold, winter's night to find out who's the best electrician in your area.  Choose your expert wisely and you'll never feel forced to employ the first sparky who pitches up on your doorstep in the dark.