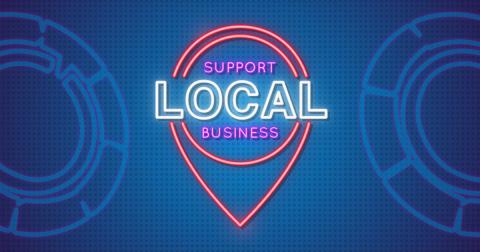 When searching for a qualified and registered electrician to complete either a project, maintenance or maybe even in an emergency where do you begin?
Now, more than ever we understand the need to support our local businesses and build lasting connections with people that we know that we can trust.
Using a local electrician has a number of benefits to customers.
Location
The closer you are the less likely you are to get charged extortionate amounts for travel and/or call out fees. If you are undertaking a project, it's much more likely to run to schedule if the electrician you are using is already in the area.
If the electrician has already undertaken similar work nearby to what you are asking, they will already have experience in the type of job you are asking them to complete so will be able to highlight potential issues that may come up or make recommendations based on previous work.
A local electrician is also great in an emergency situation. Being local they likely know the area and can respond quickly to your needs.
Reputation
This is hugely important to a local electrician! A local electrician relies on and takes great pride in their excellent reputation and will go the extra mile to maintain this. The service provided throughout will demonstrate competency and excellent service. A local electrician will tailor their service to the individual customer needs to build real connections and a lasting relationship.
You know who you are dealing with
A local electrician is a person who wants to provide you with a friendly, efficient and focussed service. They want to build connections and their reputation based on honesty.  A local electrician wants to be recommended for their service and ensure repeat business, they will work with you to complete the work you require in a timely manner that suits you. They are not a faceless organisation and will strive to meet your needs. A local electrician is also easily contactable should you need to get in touch.
Price
A local electrician will give you a simple and transparent pricing structure and will want to ensure you fully understand this before beginning work. Prices are likely to be competitive and valuable warranties are included as a guarantee of work just incase anything was to go wrong.
A local electrician truly cares about their customer and the work that they are providing. This is demonstrated in the excellent quality and personalised service that is provided with every job completed.