Electric Cars: What is the Best Home EV Charger?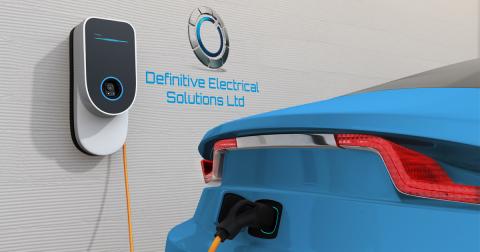 Your electric car: It's a wise choice for the environment, as well as for your finances. It's a wise choice made by you and over 255,000 smart UK motorists. But how do you get your own electric vehicle charger installed, and which one is the most suitable for you? 

With more than 30,000 charge points at 11,000 locations across the UK, having your own EV charge point offers a variety of benefits. Although more EV charge points are springing up, we don't all happen to live near one. Home EV charge points are effective, incredibly convenient, and are surprisingly cost-effective. With a generous £350 OLEV government grant available, we believe that having your own EV charger has never been more attractive.

Which EV Charger is Best?
We install all leading EV charger brands including the Pod Point Smart Home Charger, Easee (Home & Charge), and the Andersen A2. Each has its distinct benefits, but which one is right for your electric vehicle, your home, and your EV motoring needs?
| | | | | | | |
| --- | --- | --- | --- | --- | --- | --- |
|   | kW Options | Universal Socket | Choice of Colour Scheme | OLEV Grant | Socket | Warranty |
| Pod Point Home Charger | 3.6kW, 7kW and 22kW (with 3-Phase power) | Y | No | Y | Solo | 3 yrs |
| Easee Home Charger | 3.6kW, 7kW and 22kW (with 3-Phase power) | Y | Yes | Y | Up to 3 charge points | 3 yrs |
| Andersen A2 | 7kW and 22kW (with 3-Phase power) | Y | Yes incl. Wood and Metal | Y | Solo | 3 yrs |
|   |   |   |   |   |   |   |
All units offer the ability to pair with your smartphone to review charging activity in real-time. Enter your energy cost-per-unit, and the app will tell you the amount and cost of electricity used. However, as you can see from the above table, Pod Point's Home Charger is a great entry-level option, offering a smaller capacity 2.6kW unit, but with no choice as to aesthetic design. The Easee Home Charger provides the addition of a choice of colours to suit your environment better. For those of you who are more design-conscious, the more costly Andersen A2 offers an array of tasteful metal and wood finishes.

So Which kW EV Charge Point is Best For Me?
You can opt for a 3.6kW or 7kW home EV charge point, which are both ideal for most residential locations. There is also a 22kW charge point available, and these require a dedicated three-phase electrical supply. To ensure you enjoy trouble-free electric vehicle charging, all units come with a 3-year warranty to support your EV motoring well into the future.

The 3.6kW versions charge 1.6 times faster than a 3-pin plug, providing circa 15 miles of Range-per-Hour (RPH). 7kW versions charge 3 times faster than a 3-pin plug, delivering up to 30 miles of RPH. For more information on the different types of EV chargers, click here to speak to an EV Charger expert now.
| | | | |
| --- | --- | --- | --- |
|   | 3.6kW EV Charger | 7kW EV Charger | 22kW EV Charger |
| X Faster Than 3-pin plug | 1.6 x faster | 3 x faster | 10 x faster |
| Range-per-Hour (RPH) | 15 | 30 | 50 |
| Requires 3- Phase Supply | No | No | Yes |
| OLEV Grant | Yes | Yes | Yes |
Choose between a tethered or untethered EV charge point (with or without charge cable attached), and wherever you live, we can provide chargers for houses, flats, and apartments. Unique software will ensure that you only pay for the energy you use.  For help deciding which charge point is best for your EV motoring needs, speak to one of our EV experts here!

To learn more about EV charge points, and which one is best for your requirements, we'd love to tell you more.  Take advantage of electric vehicle charger fitting in conjunction with the government's £350 OLEV grant.  Click here to speak to your local EV charger experts now!