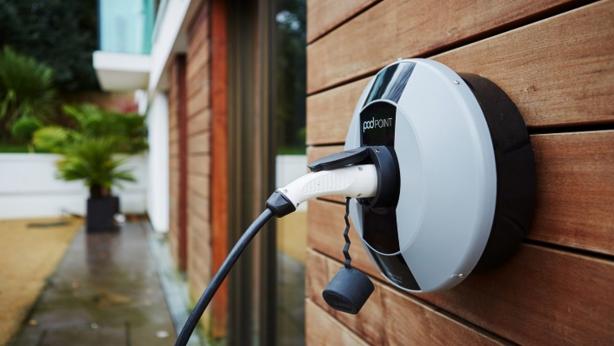 Pod Point are one of the UK's leading providers of electric vehicle charging. Since their formation in 2009, as well as manufacturing and selling over 69,000 charging points across the UK and Norway, they have also developed an extensive network connecting EV drivers with charge points at places including Tesco, Lidl and Center Parcs.
In addition to working with major brands like PepsiCo, Skanska and also some of the country's leading property developers such as Barratt Homes and Bellway, Pod Point also manufacture home charging points for customers of major brands such as Audi, VW, Nissan and Hyundai.
Their Solo Smart Home Charger comes with various options that you can select to best suit your needs.
You can choose from either tethered or untethered (which refers to whether the box comes with or without a charging cable attached).  The Universal socket connects to all electric cars.
You can choose from 3.6, 7 and 22kW versions, although the latter requires a three-phase electricity supply.  The 3.6kW version charges 1.6 times faster than a 3-pin plug, which provides up to 15 miles of Range per Hour (RPH).  The 7kW model is 3 times faster than a 3-pin plug, promising up to 30 miles of Range per Hour and the 22kW is faster still – 10 times faster than a 3-pin, providing up to 50 miles per hour.
All are wi-fi enabled, which means you can receive over the air software updates and receive remote support in the event there is ever an issue with your charger.        
You can also pair your charger with a smartphone app, which will allow you to review your charging activity and associated costs from your phone.  If you enter your energy cost per unit, it can display the amount of power and cost of your electricity every time you connect, which is great for keeping tabs on your spending even if you don't have a smart meter.
The Pod Point home charger is compliant with the highest standards and comes with a 3-year warranty as standard.
Pod Point also offer chargers for people living in flats or apartments.  The unique software ensures you only pay for the energy you use, not your neighbours!  In most cases, the cost of installation can be reduced by claiming the £350 OLEV grant.
It is important that installation of all types of charger is by an accredited and competent electrician who is an expert at installing EV charge points.  Call me today to find out more.