Top Safety Tips for Students in Nottingham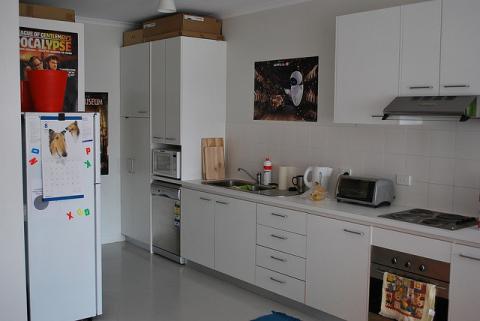 With another academic year starting, students are busy getting to know one another, finding their way round a new city and generally just enjoying life.
With the excitement of moving into a new house or even halls of residence, it is easy to overlook essential safety features within your living quarters – things like electricity, gas and water for example. (Would you know what to do if your lights went out?)
Electrical Safety Tips
The UK electrical safety charity Electrical Safety First have published some rather brilliant safety tips for students, it includes things like not getting too drunk, not spending too much and generally avoiding going too crazy. However, those 3 things in themselves is what student life is about (been there and got the t-shirt!)
However there are more serious matters that are worth looking into as these can either save you from a hefty bill for something that wasn't your fault or could be a problem if you are under the influence of alcohol! (which lets face it you are probably going to be at some point!)
Before university begins:
Electrical appliances are some what of an essential of course but when they arrive at your accommodation in duplicate, triplicate or even more they end up getting in the way and are basically a waste of money. Firstly, find out what appliances the landlord is providing and then perhaps the cost of appliance buying can be shared amongst your house mates. No one needs 4 irons but life without a kettle can be a pain (no pasta!)
In truth, appliance buying doesn't need to be done until you move in and see what everyone else has got.
Electrical appliance safety tips:
If the landlord is supplying electrical appliances or equipment each item needs to have been PAT Tested, ideally ready for you to move in but certainly recently. There should be a certificate of PAT testing available for you to view on request and each item tested should display a green PASS label usually stuck on the socket.
If you are purchasing your own appliances, do ensure you only buy from reputable outlets. It may be tempting to save money and buy from a market trader or some guy selling electrical stuff on the cheap, but remember you have no way of knowing if these appliances are safe. Products that are not genuine can electrocute and kill.
Moving into your university accommodation:
You have a right to live in accommodation that is free of electrical danger. This right applies whether you live in a student house or halls of residence. Before you sign the tenancy agreement, ensure you have seen:
The excitement of moving in can quickly lead to an oversight of electrical safety. It will soon become law that EICR's have to be carried out on all rented properties, however all reputable landlords are already doing it. If yours isn't alarm bells should be working.
Basically speaking an EICR is an electrical safety certificate. It means that a qualified and registered electrician has checked the property for electrical dangers. A certificate is issued if the Electrical Installation Condition Report (EICR) is satisfactory.
An up to date inventory ensures you do not get charged for damage caused by other people who have lived in the property before you. Before you sign the inventory, check around for such damage. Also check for any electrical wiring that might be hanging down, sockets and switches that might not be screwed to the wall and exposed wires on appliances. As an electrician in Nottingham, I find that these issues are often present in student properties that I work in.
Remember damage could have been caused since the EICR was carried out, so do be sure to check electrics properly before signing the inventory.
Once you have moved in...
Once you are satisfied the electrics are all safe, it is important that you use electricity responsibility. Believe it or not, electricity can still kill you if it is mis-used. Space can often be limited in student housing but never be tempted to cut corners. In particular, keep electricals out of bathrooms. This includes hair dryers and straighteners as well as portable heaters. Yes it can get chilly but ask your landlord for safe bathroom heating. Don't take a chance with fan heaters and the like.
Keep appliances designed for the kitchen in there. Don't be tempted to anything crazy like doing your toast whilst lying in the bath! It is amazing what you can do when you're drunk!
Take care with sockets. Really there should be sufficient sockets for your needs without having to rely on extension leads. If there are a lot of extension leads in use in the house, it is worth speaking to the landlord to ask for extra sockets. Over reliance on extension leads can cause overheating and fire not to mention damage to your own equipment.
This one is definitely a priority! Working smoke alarms are a must in your property. As annoying as it is having a false alarm by waking everyone up at 7am with burnt toast, at least everyone is being kept safe. Never be tempted to remove the batteries from smoke alarms either, they are there to save your life!
Smoke alarms also need to be tested regularly. A great publicity campaign known as Test It Tuesday is ensuring that more people remember to test their smoke alarms weekly. It doesn't have to be a Tuesday of course, but Test it Tuesday sounds pretty awesome!
After University
The aim of university is to get out in one piece and have some fun in-between of course! Avoiding electrical blunders like the ones I've listed above will ensure you stay electrically safe.
Remember if you suspect or have an electrical concern at any time in your property, then contact your landlord as soon as possible.