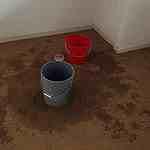 This last weekend I had a call out from a customer in my local area of Nottingham. It was a typical phone call that I am am used to getting out of hours and went along the lines of "my electrics are tripping for some reason".
Why do electrics suddenly start tripping?
Electricity that keeps tripping indicates a problem and does need to be looked at by a qualified and registered electrician. As the owner of Stator Electrical Solutions, I highly recommend that you contact an electrician as soon as you notice that your electrics are tripping. This is because wiring and electrical fittings can become damaged very easily and damage caused can be become more costly to repair as time goes on.
It is also worth thinking about other problems in your home that might be contributing to the electrical problem.
A common household problem that can affect electrics
My customer over the weekend had a known problem in his home that could also be affecting many homes in the UK. When I arrived at the property, he informed me that he had a leak in the property over two months ago. I asked how long the electrical problem had been happening, the answer was "about the same as the leak" When I asked if the leak had been sorted out, he informed me that "it seems ok as it's draining away through that hole by the radiator pipe and under the floor."
The problem here is that the water is leaking through the ceiling and affecting the electrics in the ceiling and therefore is causing the tripping. Water damage is quite common with electrics with water leaking into ceiling spaces and causing damage to cables and light fittings. I see this problem quite a lot in ceiling spaces underneath bathrooms where unknown leaks have occurred from baths and showers.
If you are aware of leaks in your home, no matter how small, it does need to be sorted out as unfortunately for my customer, the leak is his home had gone on to cause problems with his electrics which has cost him money. Water that is seeming to drain away probably isn't actually draining away, but rather sitting in the ceiling space with the electrics.
The motto of the story: Sort out leaks in your home, don't leave them to chance.
What to do after the leak
Always ensure that an electrician does check your electrics for safety afterwards. I have heard stories in the past where plumbers have repaired leaks in homes and told the householder that their electrics are fine. It is not possible to tell if electrics are fine just by looking at them, they need to be properly inspected and tested for actual safety.
I always advice having an Electrical Installation Condition Report (EICR) carried out on your home electrics if you have had a leak in your home even if it has now been fixed. This is because electrical problems can occur and develop unnoticed until they become a major problem. An EICR would identify any problem and it could be rectified easily at a much lower cost than repairing extensive damage to wiring.
Get the problem solved first before repairing the electrics
Problems like this are common to me as an electrician. Of course for my customers it is not always obvious which problem should be solved first. Electrics tripping cause a bigger inconvenience than a leak that appears to be sorting itself out, however it is the leak that needs to be sorted out first or else the leak will still be leaking onto the newly repaired electrics.
Problems that seem to be 'out of sight out of mind' are the ones that could be causing more damage to your property. If you have a leak in your home, by repairing it straight away, you have a far less chance of it starting to affect other parts of your home.