Electrical Safety Advice - Are your LED lamps safe?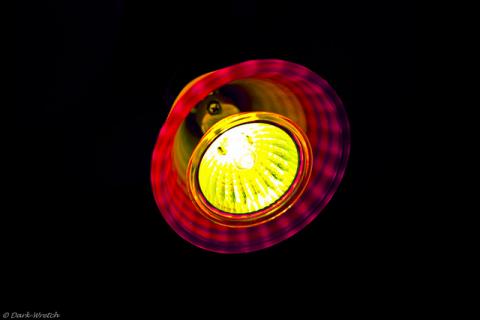 As an electrician in Nottingham who is passionate about electrical safety, I am concerned about the increase recently in counterfeit products. Counterfeit electrical products have been around for some time and you may have heard about the dangers of buying a 'fake TV' or other electrical items. However with people becoming more wise on this practice, counterfeiters are extending their reach and are now copying electrical items such as LED lamps that already have the potential to be deadly if not fitted correctly.
Why LED lamps?
LED lighting is very desirable in homes. Any opportunity that a counterfeiter has to make money out of unsuspecting people, they will grab with both hands. Dangerous lighting (not just counterfeit lighting) has the ability to cause serious fire, electrical shock and death.
This may sound hard hitting, but the effects of dangerous lighting can be literally life changing. On the flip side, well fitted and genuine LED light fittings can transform your home and can be used in any room in your home from enhancing the look of kitchen cabinets to making your bathroom feel like a 5 star hotel.
Counterfeiters are ready to feed the market with dangerous products that can be difficult to detect. Protect yourself from becoming their next victim.
Sourcing replacement bulbs
If you already have LED lighting in your home, you'll realise that the cost of replacement lamps can vary somewhat. As an NICEIC registered electrician, I work with LED bulbs on a regular basis and install and maintain LED lighting in homes and businesses in and around the Nottingham area. I would always recommend that you purchase LED bulbs from a reputable outlet.
Stator Electrical LED Tip: if you contact the electrician who fitted them for you, they will more than likely be able to purchase replacement bulbs and fit them for you for the same cost as what you'd pay on the High Street!
Avoid outlets which can sell LED lighting at a fraction of the price. They could be fake.
Installing LED lighting
If your home does not have LED lighting currently, the job of installing LED lighting needs to be carried out by a qualified and registered electrician.
The fitting of LED lamps is more than just making a hole in the ceiling and fitting the light. Unfortunately this is where many DIY jobs go wrong and is the cause of many calls outs I have to look at LED lighting that has gone wrong.
An electrician fitting LED lighting in your home will ensure your electrical safety in Nottingham by:
Ensure the lighting is suitable for the room and design the lighting around your needs.

Ensure the lighting is installed in a fire safe way – without the correct fire prevention methods, LED lamps will heat up and burn the light fittings, timber joists, ceiling spaces and lofts even when switched off.

Ensure that only quality, genuine lighting is used.

Ensure the work is carried out legally and to the latest in electrical regulations by issuing a Part P certificate.

Ensure the work is guaranteed. Sometimes there will be a faulty light which will be replaced free of charge.
Stator Electrical LED Tip: Ensure the electrician that you use is both qualified and a Part P registered electrician in Nottingham by checking the only Government approved register on line - Registered Competent Person Electrical.
By staying LED savvy, you will be one step ahead of the counterfeiters. If everyone did this, the counterfeiters would stop producing these dangerous goods, and there would be less risk of someone losing their life without need.