Are you expecting electrical goodies under your tree this year?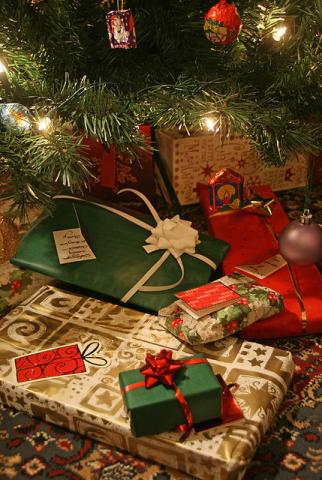 Christmas lists may become shorter as children get older, however those few presents requested can put a bit of a dent in the Christmas budget. Before the Elves rush into getting to work on those presents, it might be worth thinking twice on those corners that might be about to be cut.
High on the list of electrical items requested this year from children and the grown ups according to our friends at the North Pole include the Apple 5k iMac, Sony SRS-X2 speaker, Smartphones, Apple Ipad Air, not to mention the vast array of electrical beauty products requested year upon year!
So where are these gadgets purchased?
Putting the fantastical Santa's Elf workshop aside, buying Christmas gifts is serious business. It is easy to fall prey to an unscrupulous retail outlet or trader at this time of year. How? the two main reasons will be:
The need to save money is never greater at Christmas time and if there is an opportunity to buy a gift at a better price then of course this makes sense, however always be wary if a gift seems very cheap and it is coming from a retailer you have not heard of. The goods could be counterfeit putting your loved ones at risk of fire, electrical shock and injury. Know when to draw the line. As an electrician in Nottingham I have seen the costly damage to home electrics counterfeit products can cause.
By all means shop around, but do not buy from an unknown outlet.
Another classic problem encountered is getting the more popular gift items. Stocks of popular items dwindle over Christmas as shops struggle to access further stock. This sees people driving miles out of their way or buying from anywhere at any price just to get it! Counterfeit traders thrive on this kind of shop[ping behaviour, when your usual guard is down leading you to the possibility of inadvertently purchasing counterfeit products.
From perfume to laptops, it is all available on the counterfeit market!
How dangerous are counterfeit goods?
Counterfeit goods are more than just a chance – they could cost a live – that is far worth the cost of any Christmas present. Never be tempted by a counterfeit product, it is simply not worth it.
From the outside counterfeit products appear to be identical to the genuine product, convincing many people to give it a try. Even people who are good at detecting counterfeit products can struggle to detect a counterfeit product from sight alone.
The real danger comes when looking inside. Many essential safety features are missing and do not conform to strict EU and UK standards. In turn this can cause serious damage to plugs and internal wiring in the home. The products themselves can explode or set alight and in the worse case could cause a fatal electric shock.
Counterfeit goods are everywhere, from a cheap 99p charger to a fake iPhone, and all have the potential to cause devastating electrical damage.
Who buys counterfeit goods?
The truth is, anyone can become a victim of a counterfeit item. According to trading standards, £90 million will be spend this year on counterfeit goods. From dangerous Christmas lights that were not properly insulated and could have caused electric shocks to counterfeit electrical goods that have missing components and wiring.
According to a Paypal study, 9 our of 10 people will do their Christmas shopping on line this year to avoid the queues and chaos on the High Street. The opportunity to purchase counterfeit good increases hugely on line as counterfeit traders are able to ply their goods directly to eager customers. Always be wary of eBay and similar traders and the purchasing of electrical items directly from abroad. Remember also, that such items will have a 2 pin plug which although can be plugged into an adapter is not recommended for long term use.
Also be aware that just because a product carries a kitemark or other safety marking doesn't mean it is not a fake. Small signs to look for including ensuring the box matches the product, that the instructions are in English and that the product carries a full guarantee and you would know what to do if a fault developed.